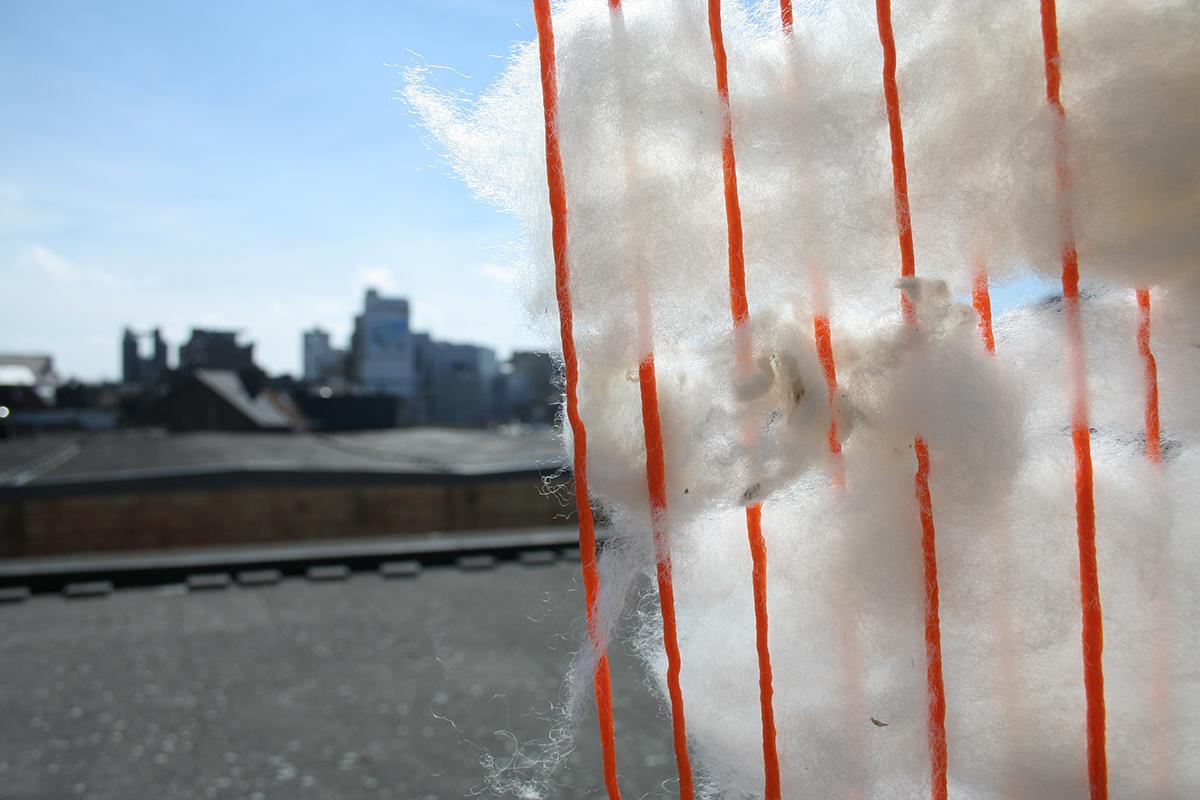 Group exhibition with Stephanie Krah, JD Zazie, Stephanie Krah
During a previous residency in Netwerk (Summer of 2015) I developed I Make Mistakes. This series of works connects textiles, sound, movement and language. During the openHUB exhibition I bring I Make Mistakes in conjunction with In de Vaart der Volkeren. This longterm project consists of performances and interventions in public spaces, particularly along the railway line between Brussels and Aalst.
These projects served as a starting point for a further development during the residency-in-group with Stephanie Krah, Annette Krebs and JD Zazie. 
The three artists made new sound works during a four day residency prior to the opening night. They used field recordings of Aalst, excerpts of an interview with me, the musical instruments that are a part of I Make Mistakes or they got inspired by the nearby railroad.
Works on display:
I Make Mistakes, performance + installation
Fair Isle #10
Partituren
The Hands That Raise Us – Kindertrui, 1986-2016
 In de Vaart der Volkeren – Stadszicht, installation on the rooftop
On the opening night I performed I Make Mistakes following a score that was projected on a screen. The score consists of eight slides with the same pattern as in Fair Isle (punched cards). Partituren depicts the translation of the pattern from the original picture in the book to the 8-sign code on the punchcards. The same pattern is present in a multitude of conversions and translations.
In de Vaart der Volkeren Stadszicht is the first IDVDV action in a long time. A woven tapestry hangs between two steel cables that are already in place. It refers to the changing city skyline, the history of Netwerk's builing (a factory for passementerie, woven ribbons) and Aalst as a (post-) industrial city as a whole. It can be seen from the Netwerk rooftop and from the train.